Crypto money laundering recorded dramatic increase last year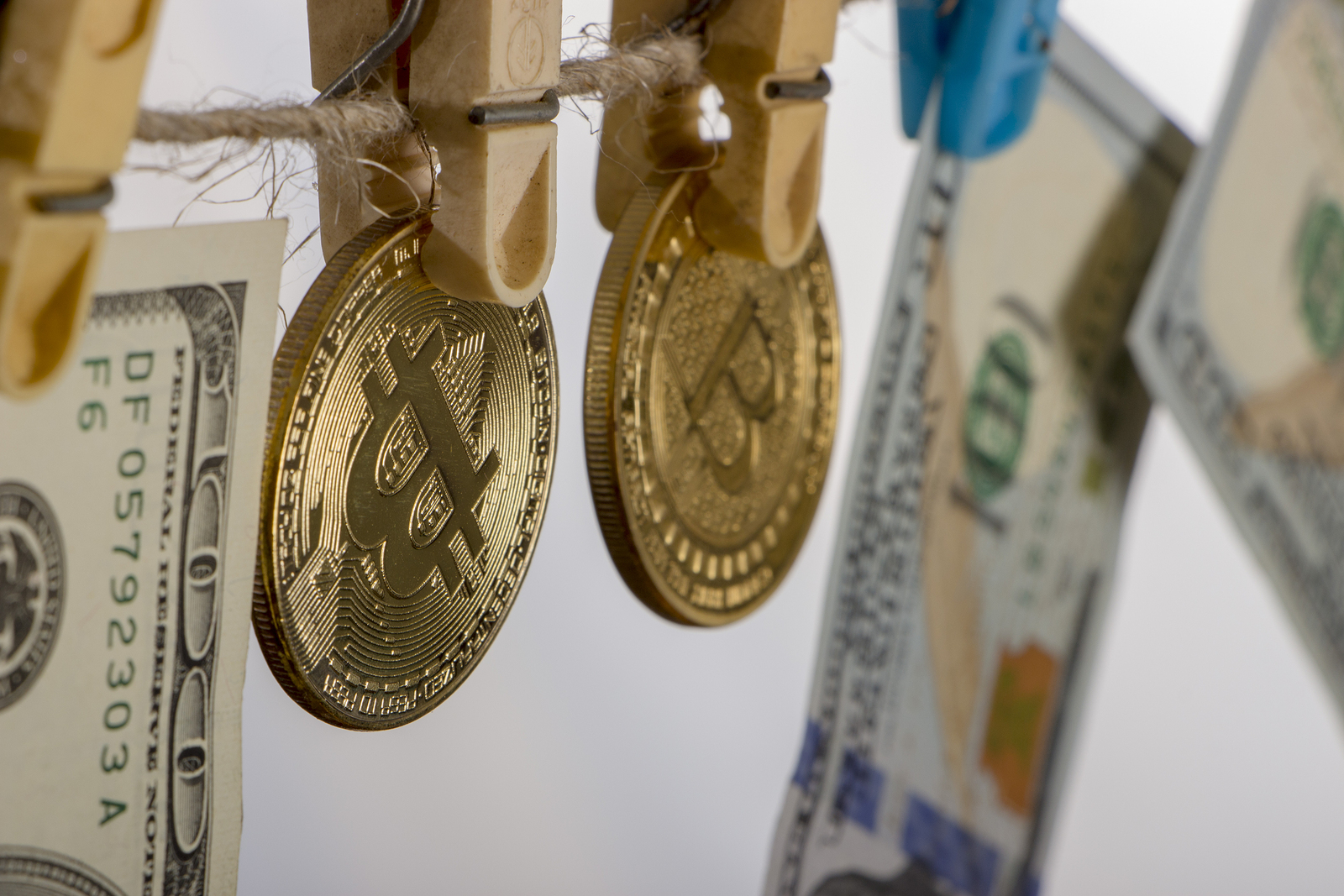 New research released today in the CipherTrace 2018 Q2 Cryptocurrency Anti-Money Laundering Report finds that three times more cryptocurrency was stolen from exchanges in the first half of 2018 than in all of 2017.
Data security company CipherTrace, which released the report, analyse cryptocurrency data to identify illicit money flow and money laundering.
Data collected by CipherTrace shows that $761 million has already been laundered via cryptocurrencies this year.
Three times more cryptocurrency was stolen from exchanges in the first half of 2018 than all of 2017, with a corresponding boost in money laundering related to crypto, according to a report released Tuesday by CipherTrace.
The results appear to confirm fears by bankers who stay away from cryptocurrency business due to concerns about crime and money laundering.
"We're basing it on things we have seen directly," said Dave Jevans, CEO of CipherTrace, which monitors cryptocurrency transactions for signs of financial crime.
In the last two years alone, criminals have stolen $1.21 billion in cryptocurrency from exchanges, the report said.
While outright theft tripled in the first half of 2018, money laundering increased at a similar rate. In 2017, $266 million was laundered via crypto. So far in 2018, that figure stands at $761 million.
Dave Jevans, CEO of CipherTrace, said: "We have seen a dramatic increase in cryptocurrency money laundering in 2018 so far. We've already tripled 2017 and we're only halfway through the year."
Jevans highlighted how they track cryptocurrencies, including their anti-money laundering (AML) technology, which provides a visual interface that shows the movement of the coins. It also contains information about them, such as what country they are connected with and what exchanges have been used.
CipherTrace also provides a risk scoring mechanism that allows the person using the system to look at every transaction or address involved. This can be used to identify potential sources of money laundering activities.
While Bitcoin transactions are pseudonymous and recorded onto a public blockchain, there are ways users can make it harder for transactions to be followed. Jevans identifies Bitcoin mixers which can "scramble" the data and are commonly used on the dark net. He also said that some of these services have run paid ads on Google.
Jevans said: "These let people contribute funds into a combined pool that will scramble them up and try to use a different pool of liquidity that is not trackable on the blockchain, so there's no linkage between them to deliver funds out to the receivers. These are written by highly skilled people who may have PhDs, that are actively trying to avoid tracing."
The crypto world is in danger of becoming synonymous with exchange hacks as recent thefts highlight the problem that goes back to the infamous Mt. Gox hack of $350 million. Recently two South Korean exchanges Bithumb and Coinrail were hacked for $30 million and $40 million respectively. In January Coincheck was hacked for $425 million.
In response, some companies have set up self-regulatory bodies such as the Japan Virtual Currency Exchange Association which is aiming to receive recognition by Japan's Financial Services Agency (FSA). This body consists of 16 crypto exchanges including bitFlyer, SBI Virtual Currencies, and Tokyo Bitcoin Exchange (DMM Bitcoin). However, these statistics show that not enough is being done to counter hacks and money laundering even though AML policies are widely implemented