When:
2018-06-21T00:00:00+02:00
2018-06-22T00:00:00+02:00
Where:
Four Seasons Hotel Des Bergues
Quai des Bergues 33
Genève
Contact:
FinLantern
+41 91 224 72 50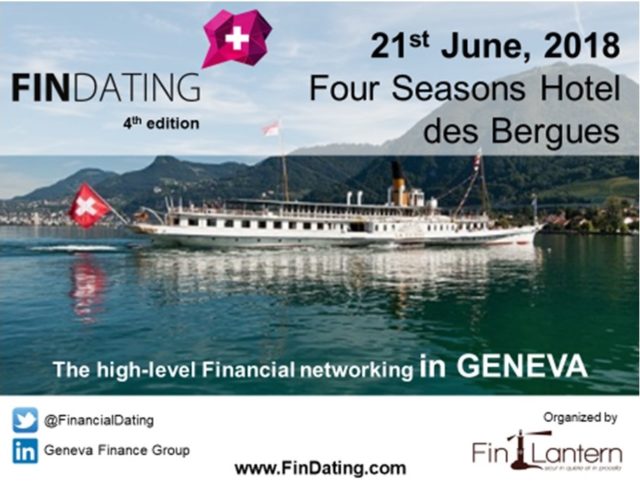 FinDating is a "boutique" event adressed to private bankers, fund selectors, asset managers, private investors, wealth managers.
The 2018 topics will be: Blockchain, Cryptocurrencies, Fintech and SRI.
Program will be published in the next few weeks.
In order to grant a higher quality of the delegates, FinDating will foresee an entrance ticket for both Sell-Side and  Buy-Side Delegates (for buy-side: 90% discounted fee):
Crazy Early Bird: until April, 15th
Early Bird: April, 16th – June, 1st
Standard: June, 2nd – June, 19th