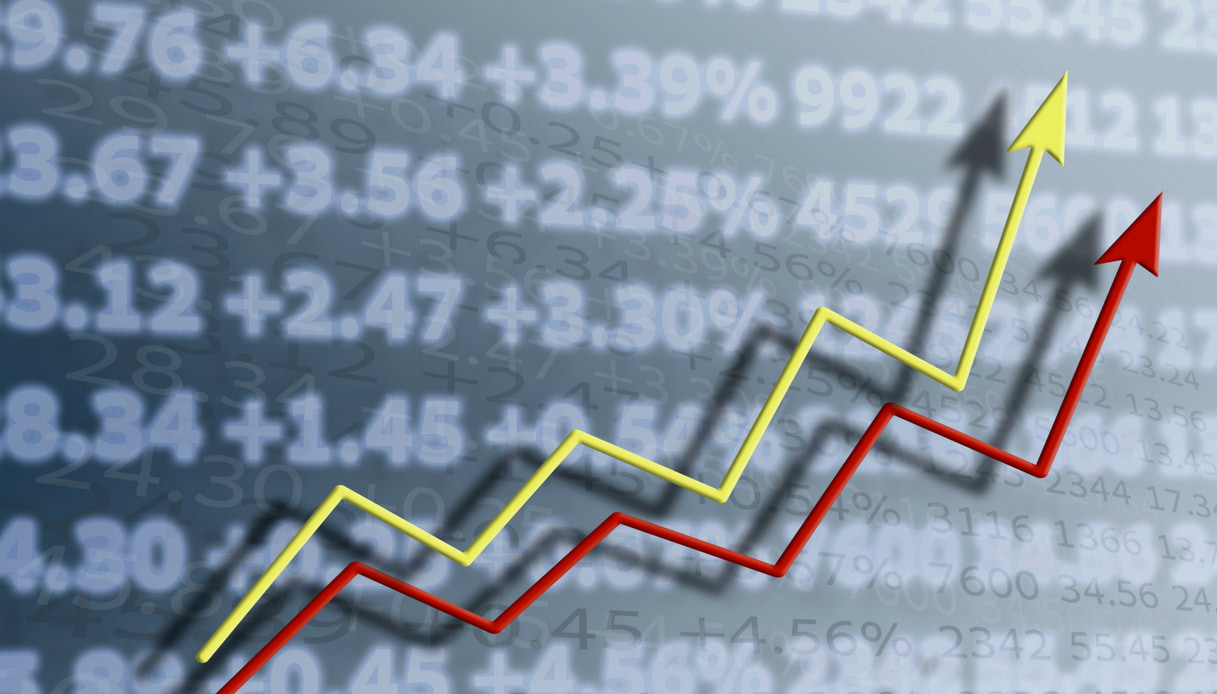 The generic term spread in economics indicates the difference between two values and may have different meanings depending on the context in which it is inserted. In Italy, it denotes the difference between the yield on Italian 10-year government bonds, the BTPs, and the German ones, known as the Bund.
The yield of a state is essentially perceived as the measure of its stability, a low yield identifies a country that can easily repay its debts, while a high yield is equivalent to a situation of uncertainty and, therefore, investors require incentives for the risk they take.
Therefore a comparison between the virtuous Germany and the indebted Italy, seems more than obvious.
But in reality, this indicator, in critical moments like the current one, changes its nature: it turns from a leading to a lagging indicator (in the first case it indicates a crisis early, in the second case it confirms its end, but with a delay).
A more precise technical frame could be reached adding a spread that indicates how the crisis situation is evolving. In this case we can use the spread between the 10-year yield and the two-year yield of the same country (i.e. Italy). This second spread is much more precise and generally indicates likely stages of recession or pre-default (when short rates become higher than long rates).
Let's see all these indicators in a chart, starting from the last Italian crisis of 2011/2012. In the graph below, in the first box we have the spread between BTP and BUND (box 1), in the center box the spread between 10y and 2y BTP (box 2), and in the lower box the correlation between 10y BTP yield and 10y BUND yield (box 3).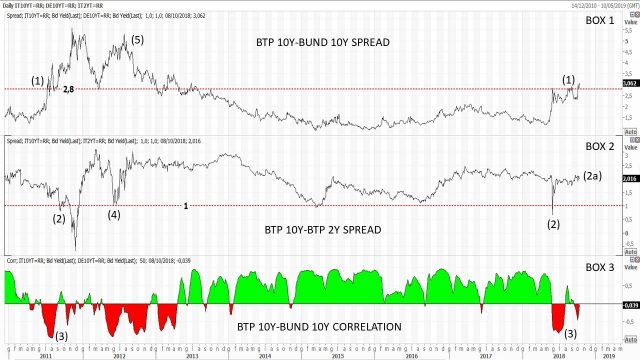 As you can see in box 1, an historical level that starts to indicate a first crisis situation is the one above 280 (1). Looking at the box 2, we can say the same, when the 10/2y spread drops below 1 (2): note that in the actual situation, this spread has returned well above 1 (2a). However, when the 10/2y spread starts to fall below 1, the correlation between the BTP and BUND yields changes (3).
You can see in box 2, that already in mid-2012 the 10/2y spread began to rise (4), indicating that the situation was beginning to improve, while the BTP-BUND spread formed a new high at the end of July starting to fall only after that period (5).
This suggests that the more indicators you use, the better the situation is described and the more accurate information you can get.
Mario Valentino GUFFANTI CFTe – SAMT Vice President – Swiss Italian Chapter – mario.guffanti@samt-org.ch
Disclaimer: the above article is for general information and educational purposes only. It is not intended to be investment advice. Seek a duly licensed professional for investment advice.