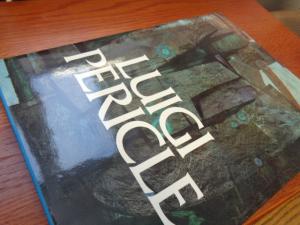 Investment in art has become a specialized sector, and investors have put large amounts of capital into the art market, which has its own rules and laws and manner of functioning. At first the large number of artists, works and galleries may seem bewildering just as the financial markets are to new investors with all the various different possibilities of placing capital. There are, however, some basic premises that prevail in the art market, and the first one is price. There is another factor that is important, and that is that a sufficient number of works is available to make a market.
Living artists that continue to produce more works are one category while deceased artists are a completely different category. There is then the question of how well known an artist is, which does not always correspond to the qualitative level of the works produced. The interest of the market for certain artists can vary in time.
The rediscovery of an artist is a special process unto itself and is fairly rare although occasionally a cache of works is found. It is exceptional for a large number of works by a highly talented artist to be discovered. This is the case regarding Luigi Pericle Giovanetti, who first became popular thanks to the cartoons that he made of Max the ground hog. Giovanetti made a goodly sum with Max in the 1950s as his work was widely syndicated. But his real ambition was to paint, and this he did. His work attracted the attention of the wealthy collector Rudolf Staechelin, who became his patron and gave him a house in Ascona, Switzerland. By this time Giovanetti was wealthy as his works were selling for as much as fr. 50,000.00 in 1965, which would be over half a million francs today and were featured in catalogues along with works by Picasso, Matisse, Gauguin, etc.. He also had a Ferrari that had belonged to the film director Roberto Rossellini. This writer by pure chance knew the Ferrari test pilot that managed the sale of Rossellini`s Ferrari to Giovanetti.
For investors, however, the works of Luigi Pericle Giovanetti are going to be a good investment and increase in price due to the exhibition that will take place at the Fondazione Querini Stampalia in Venice at the same time as the Venice Biennale. Another major exhibition is planned for the Lugano Museum of Art in 2020. Investors could profit from buying works of Luigi Pericle now.
Walter Snyder
info@swissfinancialconsulting.ch
Disclaimer
This Newsletter has been prepared by WWS Swiss Financial Consulting SA (the company). Even though every effort has been taken to ensure the accuracy of the content of the Newsletter, there is absolutely no guarantee that the information contained in it is correct, up-to-date, accurate or otherwise applicable. It is not intended as a solicitation, invitation or recommendation for the purchase or sale of any investment fund or product or security or financial instrument or to participate in any particular trading strategy or banking product in any jurisdiction. It is not to be distributed in any country or area where it is legally prohibited. No liability whatsoever is or will be assumed by the company for any damage, loss or negative result of any sort ensuing from following views expressed and contained in the Newsletter. Investors themselves assume the full risk for any decisions that they take (caveat emptor). The Newsletter may not be reproduced or published by anyone anywhere in any way or form without the express written permission of the company