Auto companies advert: Trump tariffs could hurt US job market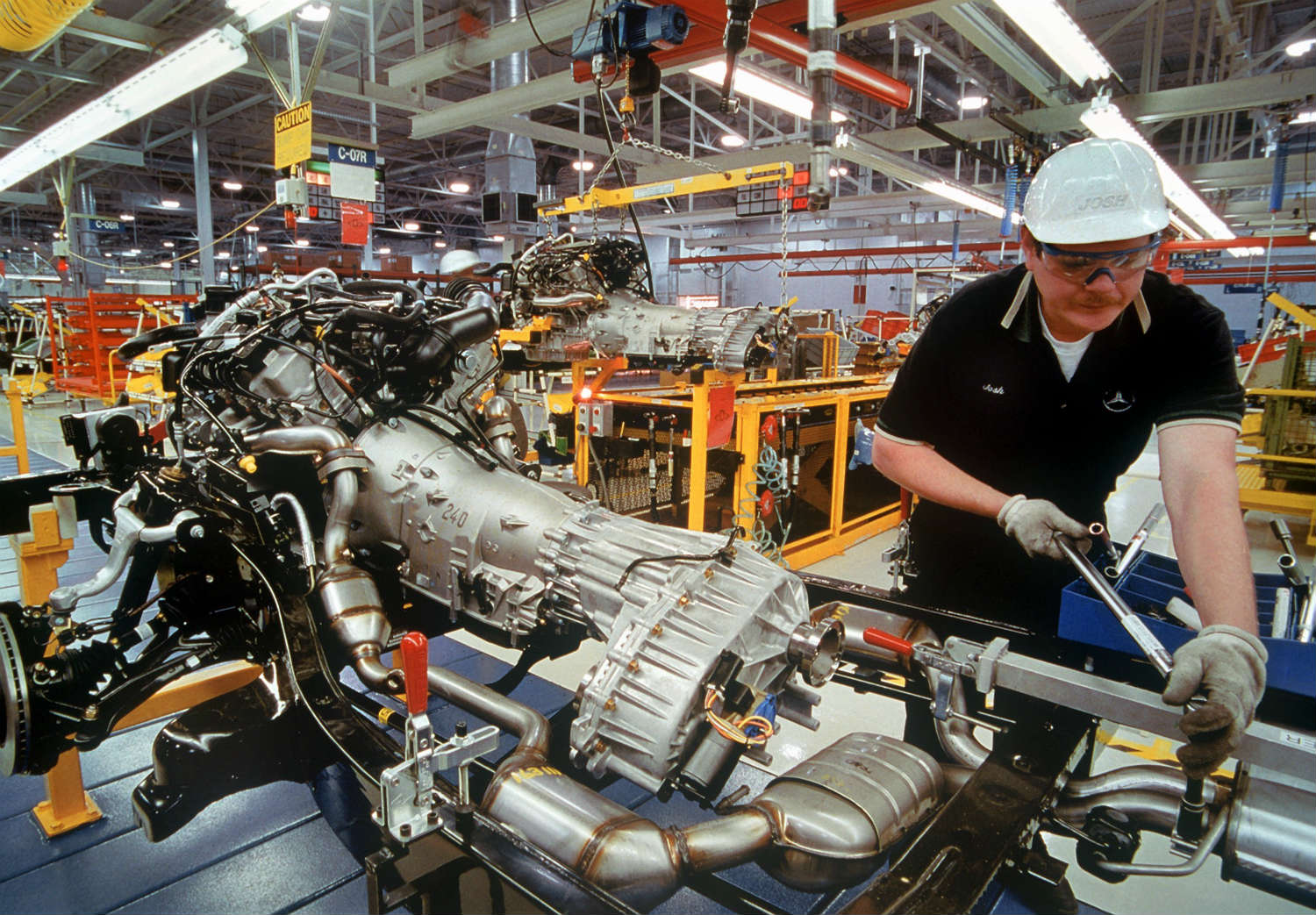 Nearly $300 billion of US exports could be hit by retaliatory tariffs if the Trump administration decides to penalize automobile imports from around the world, the European Union says.
Car makers have been notable casualties in the trade spat as they have been caught in the crossfire.
That is mainly because they need metal to to build their cars, including many parts from overseas.
Trump's threat to pull out of the North American Free Trade Agreement (NAFTA) could also hurt the supply chain within the industry.
Last week, General Motors said that the tariffs, if approved, could drive up the process of individual vehicles and costs would need to be borne either by consumers or the company, the latter meaning job cuts.
In May, Trump ordered an investigation into whether imported cars and automotive components could pose enough of a national security risk to warrant tariffs of as much as 25%.
The type of investigation, known as Section 232, is meant to determine whether the imports are hurting US national security. It's the same approach the Trump administration used before it slapped tariffs on steel and aluminum imports earlier this year.
The 45th US president has threatened to impose tariffs on European cars if the EU does not lift tariffs it imposed on US goods in retaliation to tariffs Mr Trump imposed on European steel and aluminium.
The Trump tariffs would violate international trade rules, the commission said, adding that European car imports into the United States do not pose a threat to the American automobile industry.
Those measures have drawn retaliatory tariffs on billions of dollars of US exports from major trading partners including China, the European Union, Canada and Mexico.
The European Commission said the US investigation into auto imports "lacks legitimacy, factual basis and violates international trade rules."
European car manufacturers in the United States export 60% of their cars, which helps the US trade balance — a number Trump has been focused on.
The commission also pointed out that European car companies employ 120,000 Americans in manufacturing plants in the United States.
South Korean Hyundai has said tax duties would be "devastating" to its business and jeopardize plans to expand manufacturing in the U.S.
Meanwhile, Germany-based BMW has said its investment of almost $9bn at the South Carolina plant in the US supported more than 120,000 jobs.
BMW is a net exporter of vehicles from the US, arguing that means it is already helping reduce the American trade deficit Trump is anxious to cut down.