Crowd financing in football: an attractive investment not only for die hard fans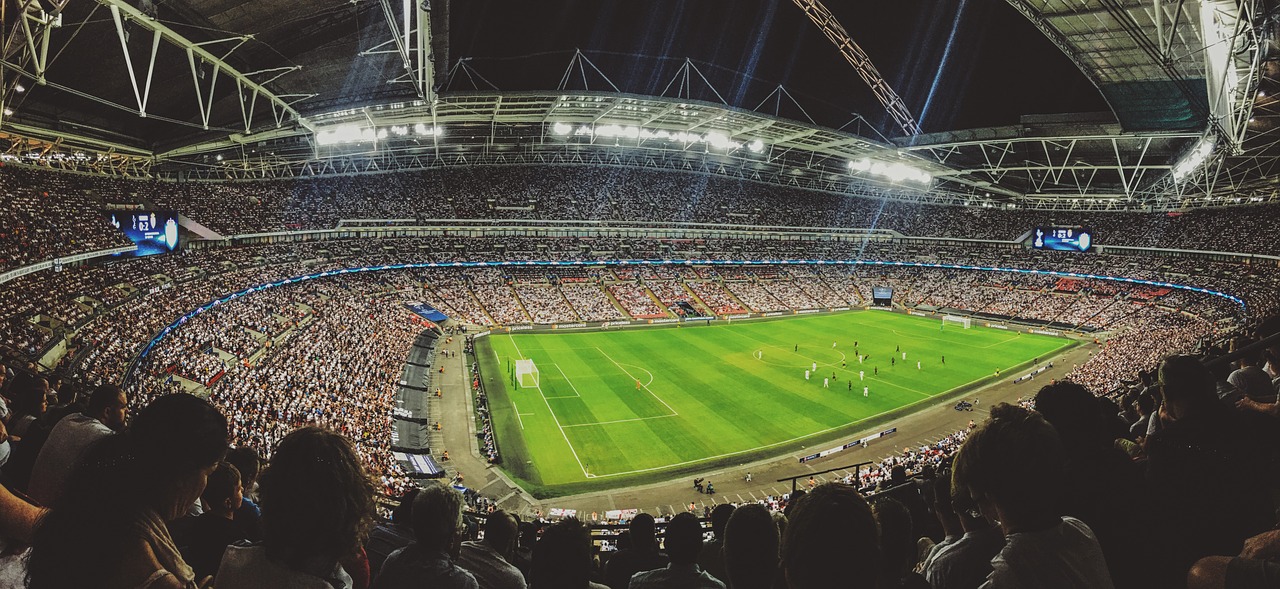 For many years, football clubs have sought alternative sources of financing to fulfill their investment objectives. The objectives vary greatly, but there is one greater cause in common between all initiatives: the club's success on the pitch, the glory that all supporters can share. There is something new that supporters now can share with their club, their financial success!
The proverbial "there are some things that money can't buy" is true, but money can certainly help achieve them. And if an earning can be made out of it whilst contributing to your club's successes, there is no reason not to jump on the bandwagon. So let us take a look at what clubs have offered to their fans over the last 20 years.
Italian pioneers
U.C. Sampdoria, back in 1999, issued a 4-year bond to its supporters for a total of €3.5m with a variable coupon based on the club's league results. A very innovative remuneration scheme, which was a precursor to what we are seeing today. It offered:
5% per year if it remained in Serie B
7% if it gets promoted to Serie A
5% for each successive year it remains in Serie A
14% if it places among the top 4 in Serie A
The German years
Between 2010 and 2012, a long series of German Clubs issued bonds directly to their fans to finance specific projects: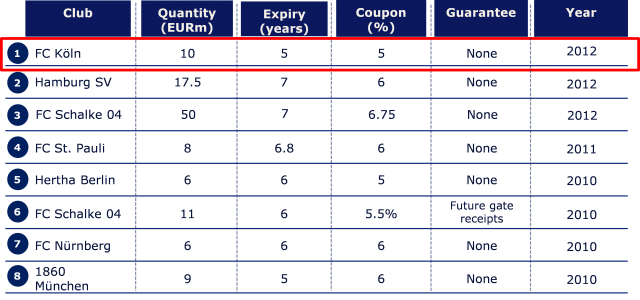 FC Köln is a great example of how the club developed a strong relationship with its fans and business partners through the years. The club, in fact, on top of the 2012 issue displayed in the table above, had also issued €5m 6-year notes with a coupon of 5% in 2005 and again in 2016 issued €15.5 8-year notes with a coupon of 3.5%. That is equal to a total of €30.5m that FC Köln borrowed from its fans and partners during the course of 18 years in three consecutive bond issues! The fans' participation in the bond issue for the third consecutive time is an indication of how effective this business model is, which is inevitably dependent on the relationship of trust between the club and its fans/partners.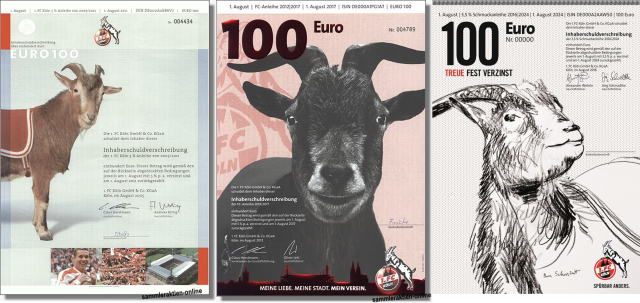 The power of the web
In 2017, Hertha Berlin returned to the lending market leveraging a new channel. It issued €1m, qualifying it as "crowd-lending", through Kapilendo, a German online lending platform. The purpose of the amount collected is a digital transformation of the club's facilities and training programs. The result is astonishing; the €1m target was fulfilled in just 9 minutes!
Tifosy is another player that started as a crowdfunding platform dedicated to projects launched by football clubs. They subsequently evolved into a fully licensed mini-bond placement platform, successfully fulfilling the ambitions of three clubs to date leveraging the power of "fan-funding":
Stevenage FC issued £600k 5-year 8% notes in 2017
Frosinone Calcio issued €1.5m 5-year 8% notes in 2018
Norwich City issued £5m 5-year 8% notes in 2018
The new frontier: true partnership on and off the pitch
The latest example is KickOffers, an online trading platform dedicated to bonds issued by football clubs. It is not just a trading platform, however. The principle behind it, in fact, is for investors to participate to the clubs' profits and do so in a responsible and sustainable way, for both clubs and investors. It is an interesting premise; let us understand how it actually works.
A club decides to raise finance for specific projects it wishes to invest in, be it infrastructure, fan engagement, youth academy. It does so by issuing a bond and listing it on a stock market. Investors can participate starting from low entry levels, this being an opportunity for everyone, even those less experienced in financial markets, to invest in stock markets, make an earning and, why not, have fun!
What do investors receive in return? Clubs pay an annual interest at the end of the football season, which is variable, calculated based on the club's league position, its result in the national cup and the performance of a football player it has in its squad. The price of the bonds will therefore vary during the season according to the ongoing results on the pitch, reflecting a return for investors off the pitch.
What is interesting is that the better the results on the pitch (and therefore the higher the club's revenues arising from broadcasting rights) the higher the interest paid out to investors. This parallel relationship between the club's earnings and the bond's interest is unprecedented in financial markets, a concrete proof of the club's intention to share its profits with those who financed their development projects.
The key differences between KickOffers and prior examples are the variable interest associated to the bonds and the fact that the bonds are listed and can therefore be traded at any time during their lifetime without the need to wait until maturity.
KickOffers currently offers on its platform the bond issued by A.C. ChievoVerona for a total of €3m. It's a 3-year issue, the interest it pays will depend on its future results. Looking back 3 years the bond would have paid an average of 10.7% per year, an attractive return considering current market rates!
Up next is for KickOffers to add numerous other clubs to its platform to become the go to sports financing platform, a not so distant vision of the future. Stay tuned, more upcoming…