ECB to take crucial decision on QE next meeting in June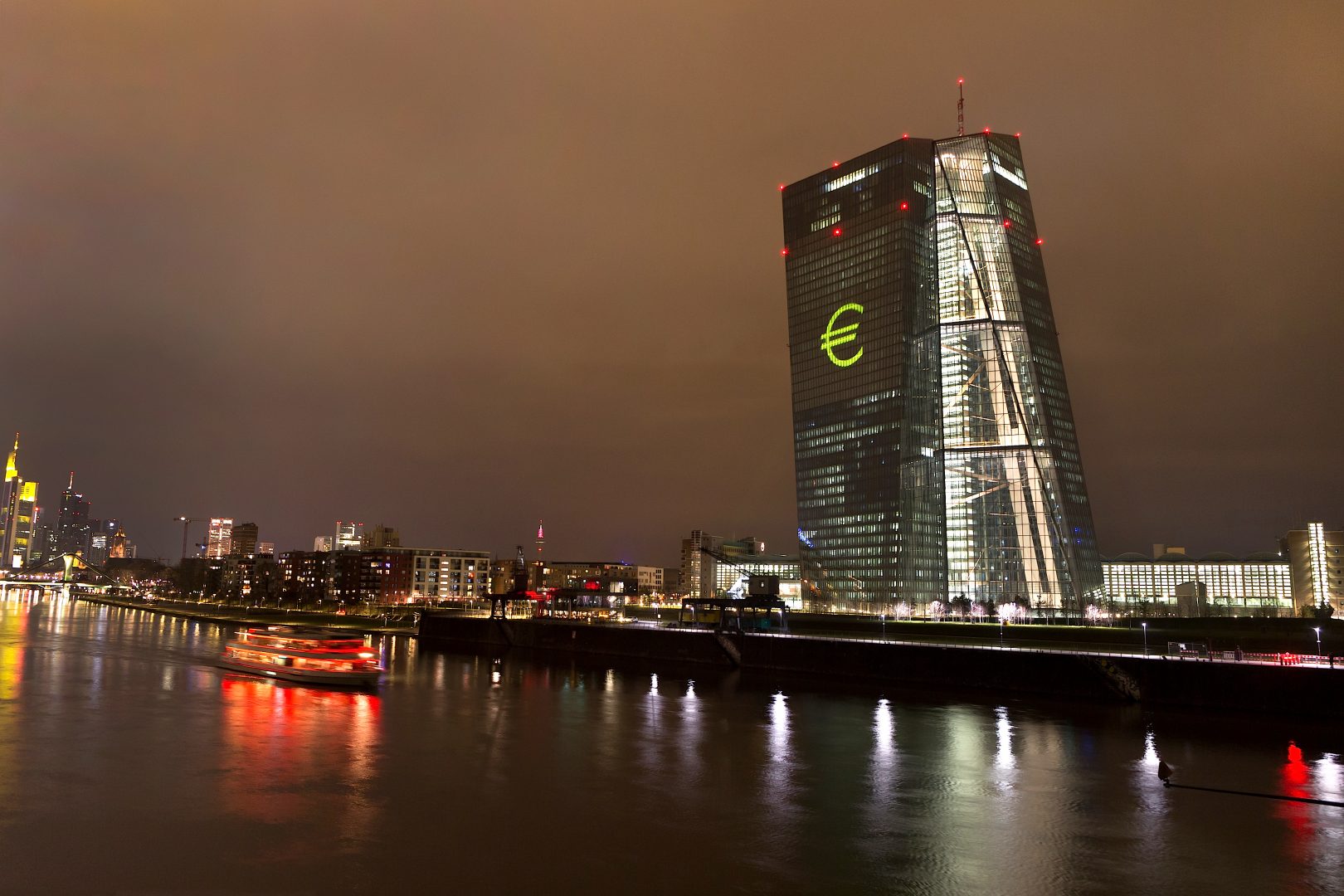 Central bankers gathered in Berlin Wednesday confirmed the European Central Bank (ECB) is set to finally discuss the end of its massive bond-buying program — something that its President Mario Draghi has so far refused to do.
Speaking at a conference, the ECB's Chief Economist Peter Praet said the bank will discuss next week how to wind down its €30 billion ($35 billion) monthly-purchase program — implemented in 2015 to revive the euro zone economy following the sovereign debt crisis.
"Next week, the (ECB's) Governing Council will have to assess whether progress so far has been sufficient to warrant a gradual unwinding of our net purchases," Praet said about the meeting due on June 14 in Latvia.
The discussion will be based on recent inflation data, which is the key element that supports ECB decisions.
President Mario Draghi's Governing Council is likely to treat the June 14 gathering in Latvia as an opportunity to debate winding down bond-buying, said the officials, who asked not to be named because such matters are confidential. Purchases are currently intended to run until at least September.
While some members of the council see the session as a so-called live meeting — in which there's a real chance of policy change — it's possible nothing will materialize next week. Draghi may use his press conference to signal an announcement will come in July, one of the people said. An ECB spokesman declined to comment.
The ECB currently intends to keep buying debt at a pace of 30 billion euros ($35 billion) a month until at least September, and has signaled that purchases won't end abruptly. Economists largely see the program being tapered to zero by the end of the year, though the proceeds of maturing bonds will continue to be reinvested. Interest rates will be kept at current record lows until "well past" the end of net purchases.
Following the bank's last meeting in April, Draghi said that "underlying strength" in the euro zone's economy continued to underpin the bank's confidence. However, he also said that an "ample degree of monetary stimulus" remained necessary over the coming months.
One of the bank's most hawkish members, Germany's Jens Weidmann, reiterated Wednesday that he expects the stimulus package to finish before the end of the year.
"For some time now, financial market participants have been expecting that the asset purchases will end before 2018 is out," Weidmann told an audience at the same conference in Berlin. "As things stand, I find these market expectations plausible," he added.
Analysts do not expect any big announcement next week, but have started contemplating the timing of the first interest rate hike after QE is relaxed.