En Marche – Euro Zone is gathering momentum – First Part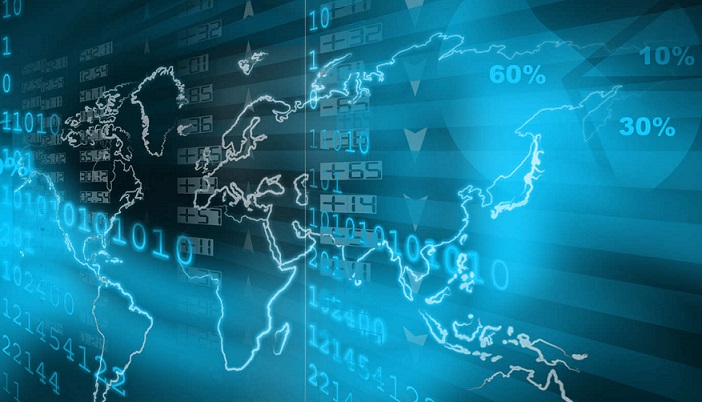 Promising Factors vs Risks
According our opinion, here-with some good reasons for being optimistic:
Global Growth Acceleration: as the IMF indicated when it recently upgraded its World Economic Outlook, growth and equity markets accelerated since summer 2016 and endured both Brexit and Trump's election.
Economic Climate Indicators: Data from the European Commission's overall business climate index, which points to the phase of the business cycle, rose to 1.34 in September from 1.08 in August — its highest reading since April 2011 when it was at 1.35.
The balance of political risks shifted from some countries to others, including GB, the US and China.
Little change in monetary policies
On the other hand, we foresee these risks:
There is concern by most analysts about the re-emergence of oversupply, a renewed rise in crude stocks, and how OPEC and its allies will exit from their current production deal in 2018.
Acceleration in the normalisation of US monetary policy
The IMF, echoed by exiting German minister Wolfgang Schäuble, warned about the debt bubble risking to explode and creating a new global crisis like the one in 2007. China is especially vulnerable to this.
Donald Trump …
HH cons: Household consumption / Gov. Exp: Government Expenditure / GFCF: Gross Fixed Capital Formation / Net XM: Net exports
Source: ODDO BHF AM SAS. Figures as of 28 August 2017.
– US growth is currently above its potential
– The United States has seen positive growth since 2010
– Household savings have declined over the past two years. Strength of growth will depend on households' consumption-to-savings ratio
– Trumponomics is not dead against the background of hurricane impact
Source: ODDO BHF AM SAS, Thomson Reuters, Datastream, Bloomberg. Figures as of 28 August 2017.
– In light of growth and a low unemployment rate, the Fed should be normalising its monetary policy
– And yet, it is still holding back, as inflationary pressures are not yet serious enough and are hard to interpret
Authors
Nicolas Chaput
Global CEO & Co-CIO
Laurent Denize
Global Co-CIO
Gunther Westen
Deputy Head of Asset Allocation
Disclaimer
ODDO BHF AM is the asset management arm of the ODDO BHF group. It is the common brand of the two legally separate asset management firms: ODDO BHF AM SAS (France) and ODDO BHF AM GmbH (Germany).This promotional document has been produced by ODDO BHF ASSET MANAGEMENT SAS. Its dissemination to any investor is under the responsibility of each marketer, distributor or consultant. Potential investors are urged to consult an investment advisor prior to subscribing to funds regulated by the French Financial Markets Authority (AMF) or by the Luxembourg Financial Services Supervisory Commission (CSSF). Investors are hereby informed that the funds pose the risk of a loss of principal, as well as a number of risks related portfolio instruments and strategies.Investors who subscribe must review the Key Investor Information Document (KIID) and the prospectus for details of the risks incurred. The value of investments is subject to ups and downs and it is possible that investors may not recover their initial invested amount in full. The investment must be commensurate with investors' investment goals, investment horizon, and ability to assume transaction risks. ODDO BHF ASSET MANAGEMENT SAS may not be held liable for any damage resulting directly or indirectly from the use of this document or the information that it contains.The information herein is provided as an indication and is subject to change at any time without prior notice. Investors should keep in mind that past performances are not a reliable indicator of future performances and are not constant over time. They are presented after fees with the exception of any subscription fees charged by the distributor and local taxes. The opinions expressed in this document are based on our market expectations at the time this document is published. They are subject to change on the basis of market conditions and ODDO BHF ASSET MANAGEMENT SAS assumes no liability for them under any circumstances. The net asset values stated in this document are provided only as an indication. Only the net asset value stated on the transaction statement and account statement are legally binding. Fund units are subscribed and redeemed at a value that is unknown at the moment such a request is made.The DICI and prospectuses are available free of charge from ODDO BHF ASSET MANAGEMENT SAS at am.oddo-bhf.com or from authorised distributors. The annual report and semi-annual report are available free of charge from ODDO BHF ASSET MANAGEMENT SAS or at am.oddo-bhf.com.