EU-US: tariffs is the only answer into the trade war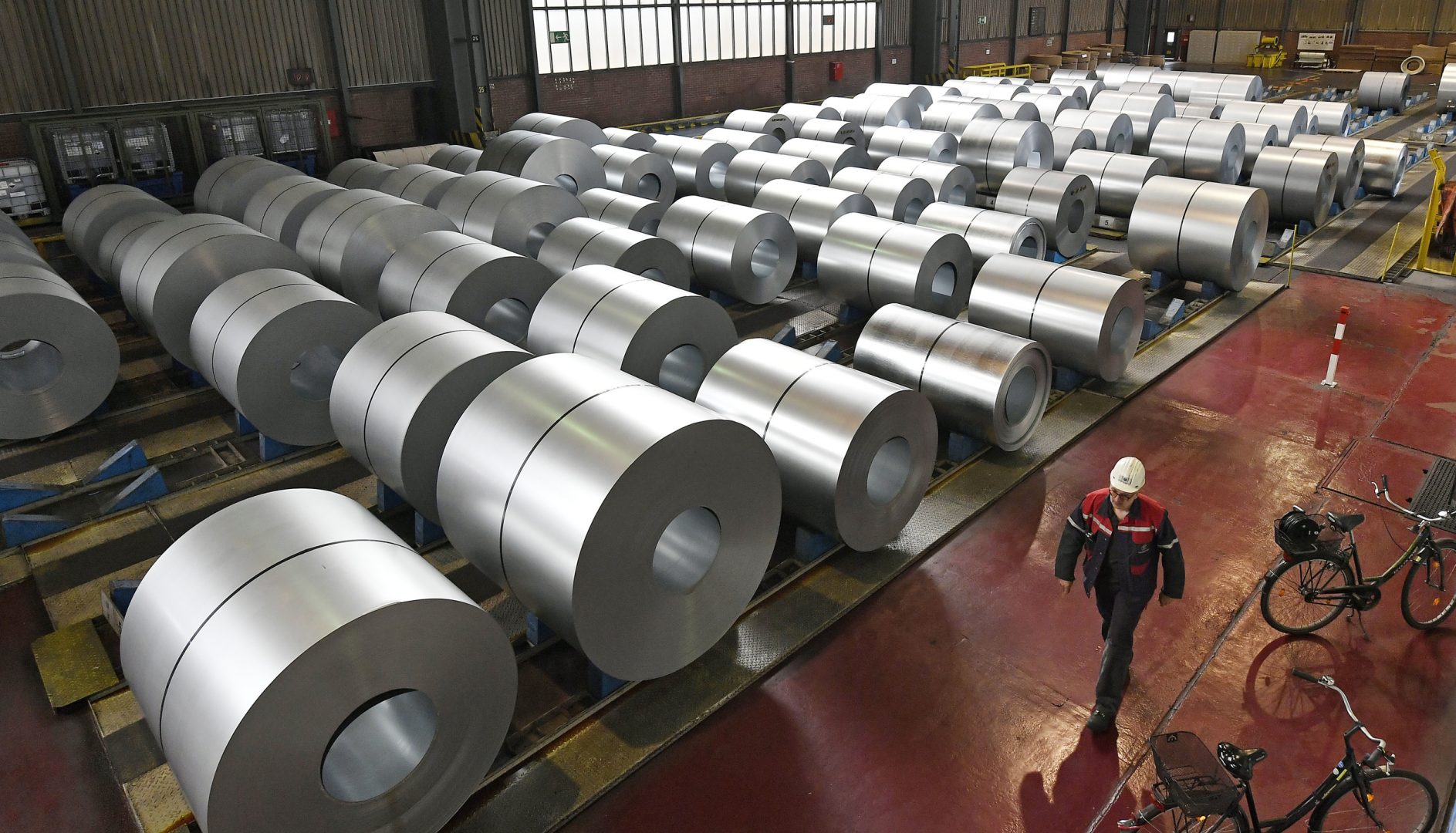 The EU will impose tariffs on US imports ranging from Harley-Davidson motorbikes to jeans from next month in retaliation over Donald Trump's decision to put duties on European aluminium and steel.
Despite the apparent reluctance of the UK's international trade secretary, Liam Fox, to publicly back the EU's proposed "tit for tat" measures, the European commission said it had the full support of all 28 member states to act.
The EU is finalising the list it will submit to the World Trade Organization (WTO) but the bloc aims to introduce "rebalancing" tariffs on about €2.8bn worth of US steel as well as industrial and agricultural products, including bourbon, peanut butter, cranberries and orange juice.
Europe wants to take the heat out of Trump's steel war.  The EU has also taken a complaint to the WTO. Should the case still be ongoing after three years, the EU plans to impose further tariffs of €3.6bn on US products.
Trump brought in tariffs of 25% on EU steel imports and 10% on imported aluminium on 1 June, citing "national security" interests.
After a meeting of senior EU officials, the European commission vice-president Maroš Šefčovič told reporters in Brussels that the EU regretted the White House's "illegal" act.
The EU's retaliatory tariffs were expected. When the Trump administration first floated the idea of steel and aluminum tariffs in March, the European Union delineated exactly which American goods it planned to hit back at if Washington moved forward. They include denim, orange juice, bourbon, motorcycles, peanut butter, motor boats and cigarettes.
And if the trade dispute continues or is not resolved by the WTO, a second batch of American exports worth around €3.7 billion ($4.3 billion) a year could eventually be targeted. The list includes roughly 160 products such as US sunbeds, paper towels, corduroy pants and porcelain tableware that could face EU tariffs between 10% to 50%.
Those tariffs could go into effect "in three years' time or after a positive finding in WTO dispute settlement if that should come sooner," according to the EU statement.
In a statement, EU trade commissioner Cecilia Malmström called the United States' decision to impose tariffs on European steel and aluminum exports "unilateral and illegal."
"What's more, the EU's reaction is fully in line with international trade law. We regret that the United States left us with no other option than to safeguard EU interests," she said.
Industry experts have warned that EU retaliation could encourage the Trump administration to strike back with more trade barriers on items like European cars. That could spark another round of escalation.
For its part, Mexico on Tuesday imposed a series of tariffs against US exports to its market valued at $3 billion. They'll hike the price of products including pork, apples, potatoes, bourbon as well as different types of cheese.
Canada has also announced plans to retaliate with tariffs of up to 25% on nearly $13 billion of US products, set to take effect on July 1. Those products include US steel and aluminum as well as food and other agricultural products.