Focus on French elections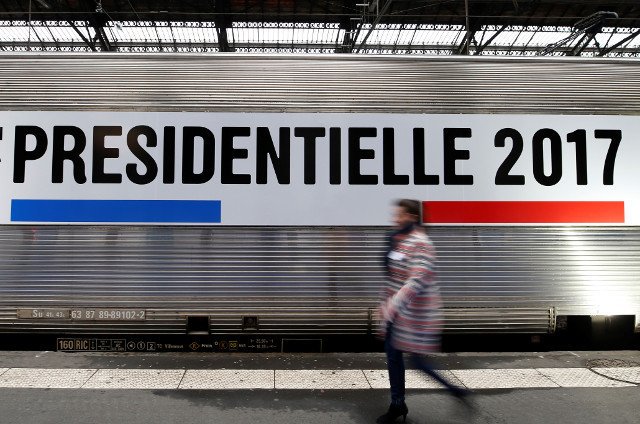 As of today, all the polls are suggesting that Macron and Le Pen are likely to oppose each other in the second and final round of the presidential vote. The key to victory may come down to a single factor – voter turnout in the second round. Assuming that turnout is along the lines of historical standards (about 80%), Marine Le Pen needs to win 18m voices. Polls currently suggest she will win 12m. And yet, the scenario of a very low turnout must be kept on the table, especially if François Fillon makes it through to the second round. Aversion against Fillon is such among leftist voters that they could be tempted to turn in a blank ballot or not vote at all.
How to position in any scenario ?
Scenario 1 : Macron or Fillon victory: we believe the scenario would be an immediate risk-on event as investors would come back to fundamentals which are improving not only in the Eurozone globally but also in France. Indeed "ça va mieux", the construction sector is recovering, business climate is above average since 2007, credit growth is robust and unemployment finally is decreasing. In that case, favor equities and among them companies that can benefit from a positive surprise on Eurozone growth, namely mid and small caps. Beware of being long duration on German government bonds as yields are mostly integrating the risk premium of the elections.
Scenario 2 : Le Pen victory: this scenario is the most concerning one, likely prompting an immediate risk-off move, although we caution that the full implications of the policies that would be effectively implemented in France would depend on the parliamentary elections in June, as Marine Le Pen would not have a majority with which to govern, in all likelihood. Among the potential market impacts, we would see a worsening in French sovereign spreads and, probably, a shock to French banks. Foreigners would flee (temporarily ?) the Eurozone markets both on credit and equities.
What is to be done before the results?
Given the solid performance of risky assets, it is probably a good idea to protect portfolios while retaining some market exposure – for example, by buying put options for downside protection from tail risks. And this is a good time to do so, as volatility is at a low and premiums paid are inexpensive. It's also a good idea to diversify investments and to buy gold, keep some dollar exposure in portfolios, and reduce exposure to the most volatile securities. For long-term investors macro and micro conditions have seldom been this favorable in the Eurozone in the past 10 years. Shares offer highly attractive medium-term potential, with earnings capacities accelerating strongly. There is still time to "hope for the best, prepare for the worst", (a Mélenchon / Le Pen duel in the second round) but we deeply advise investors to keep an eye on fundamentals for long term investments.
Nicolas Chaput
Global CEO & Co-CIO OddoMeritenAM
Laurent Denize
Global Co-CIO OddoMeritenAM
Gunther Westen
Deputy Head of Asset AllocationOddoMeritenAM