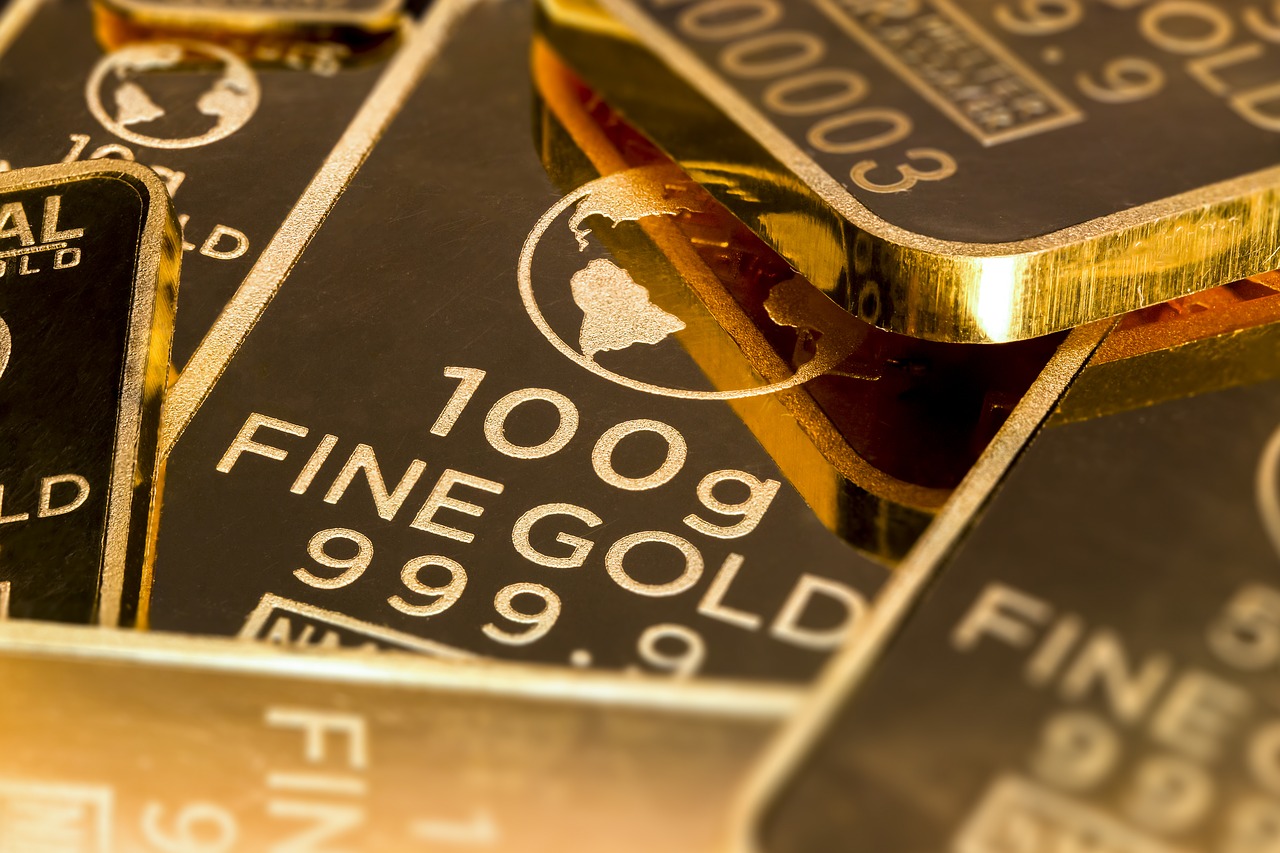 The gold price is manipulated and kept low by the BIS, which works for the central banks in order to protect fiat currencies so that governments can employ them to their advantage when making debts. Russia and China, however, are fond of gold and are assiduously buying up physical gold with the intention of basing their currencies on the yellow metal.
It is well known that the gold futures markets in London and Chicago are  scams where contracts are bought and sold but which are practically based on leasing contracts where one ounce of gold has multiple contracts based on it. Some estimates figure that there may be hundreds of future contracts based on a single ounce. The fine print of the contract makes it very clear if one can read it that the contract can be satisfied in fiat currency instead of physical gold.
When this nefarious scheme is discontinued and price discovery on the gold market can function properly, the gold price will increase substantially. Estimates vary from $ 5,000 to $20,000. When that happens and probably even before that, gold will not be only a safe haven.
At that point gold reserves are going to increase in value tremendously. Companies that have gold reserves are going to be revalued. One company that is in a position to profit greatly from this development, which is coming, is Goldmining Inc. (TSXV: GOLD  |  OTCQX: GLDLF ). This company has pursued a policy of acquisitions in a bear market and has amassed ten million measured and indicated ounces and eleven million ounces of inferred resources in gold plus other mineral resources in copper.
That adds up to twenty-one million ounces of gold in the ground but with the share price being as low as it is at present, the shares of this company are a real bargain. This is due to the fact that gold mining shares are underpriced in a market where irrationality, not value, currently influences investors.
The valuation of Amazon with a P/E ratio of 320 is an example of how the market can continue to be irrational for a very long time. Mr Bezos does not pay dividends but continues expanding his business and buying up other companies. The share price depends on investors` thinking that the future profits of the company will drive the share price even higher and thus justify buying and holding the stock.
The same mentality applies in the case of Tesla, a record cash burner. Eventually the stock price will stop climbing. Maybe it has already.
Walter Snyder    
info@swissfinancialconsulting.ch
Disclaimer
This Newsletter has been prepared by WWS Swiss Financial Consulting SA (the company). Even though every effort has been taken to ensure the accuracy of the content of the Newsletter, there is absolutely no guarantee that the information contained in it is correct, up-to-date, accurate or otherwise applicable. It is not intended as a solicitation, invitation or recommendation for the purchase or sale of any investment fund or product or security or financial instrument or to participate in any particular trading strategy or banking product in any jurisdiction. It is not to be distributed in any country or area where it is legally prohibited. No liability whatsoever is or will be assumed by the company for any damage, loss or negative result of any sort ensuing from following views expressed and contained in the Newsletter. Investors themselves assume the full risk for any decisions that they take (caveat emptor). The Newsletter may not be reproduced or published by anyone anywhere in any way or form without the express written permission of the company.