Pound under pressure for Brexit delay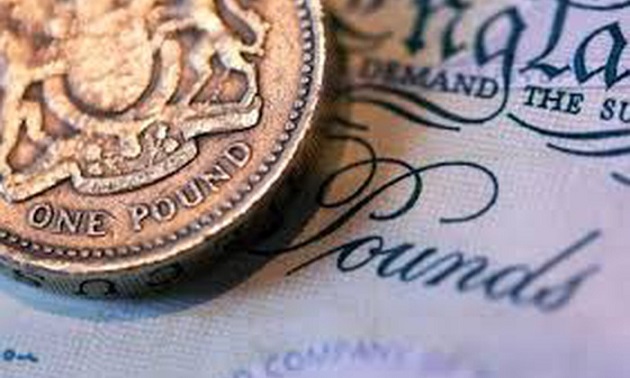 The pound against the US dollar is under pressure ahead of the third vote in parliament related to Brexit.
Sterling against the dollar erased some of the solid gains it made in the immediate aftermath of parliament voting to reject leaving the European Union without a withdrawal agreement last night (13 March), falling to below the $1.32 level.
The British Parliament rejected leaving the European Union (EU) without a deal on Wednesday, voting a narrow 312 to 308 in favour of a motion that ruled out a no-deal exit.
Although the approved motion has no binding authority to cast things into stone, it was seen as a political assertion due to an internal rebellion from members of United Kingdom's (UK) prime minister Theresa May's own Conservative Party.
Since politicians voted against Britain leaving the EU without a deal, this means MPs will have to discuss and vote this evening on whether Brexit needs to be delayed in order to secure a new deal. This would require extending Article 50 — the notification that Britain is leaving the EU.
The UK has a few options now: To delay Brexit, to pass Mrs May's deal in the last minute, or ignite another referendum.
Britain would have to justify with reasons to the EU why it wants to extend talks for Brexit, as well as get an agreement from all the bloc's 27 members on its plans to delay its exit.
Investment banks are giving their views on the Brexit outcome, as the end line draws near.
"We continue to see a 55% chance that a close variant of the prime minister's Brexit deal is eventually ratified, after a three-month extension of Article 50," Goldman Sachs said in a Reuters report. The bank gave a reversal of Brexit a 35% probability and a no-deal Brexit at 10%.
EU chief Brexit negotiator Michel Barnier told members of the European Parliament on Wednesday it is now UK's responsibility to 'tell us what they want for our future relations'. 'That is the question that needs to be posed to which we expect an answer. It will be a priority even before the question of an extension. Negotiations on Article 50 are finished.'
A no-deal Brexit means that the UK will leave the bloc on 29 March without any rules of regulations to replace those that were implemented during the EU membership. That is the worst case scenario for the economy because no one will know how to operate in the vacuum of no distinct rules and regulations governing trade or immigration.