Stoxx 600 Retail Index: a sector to watch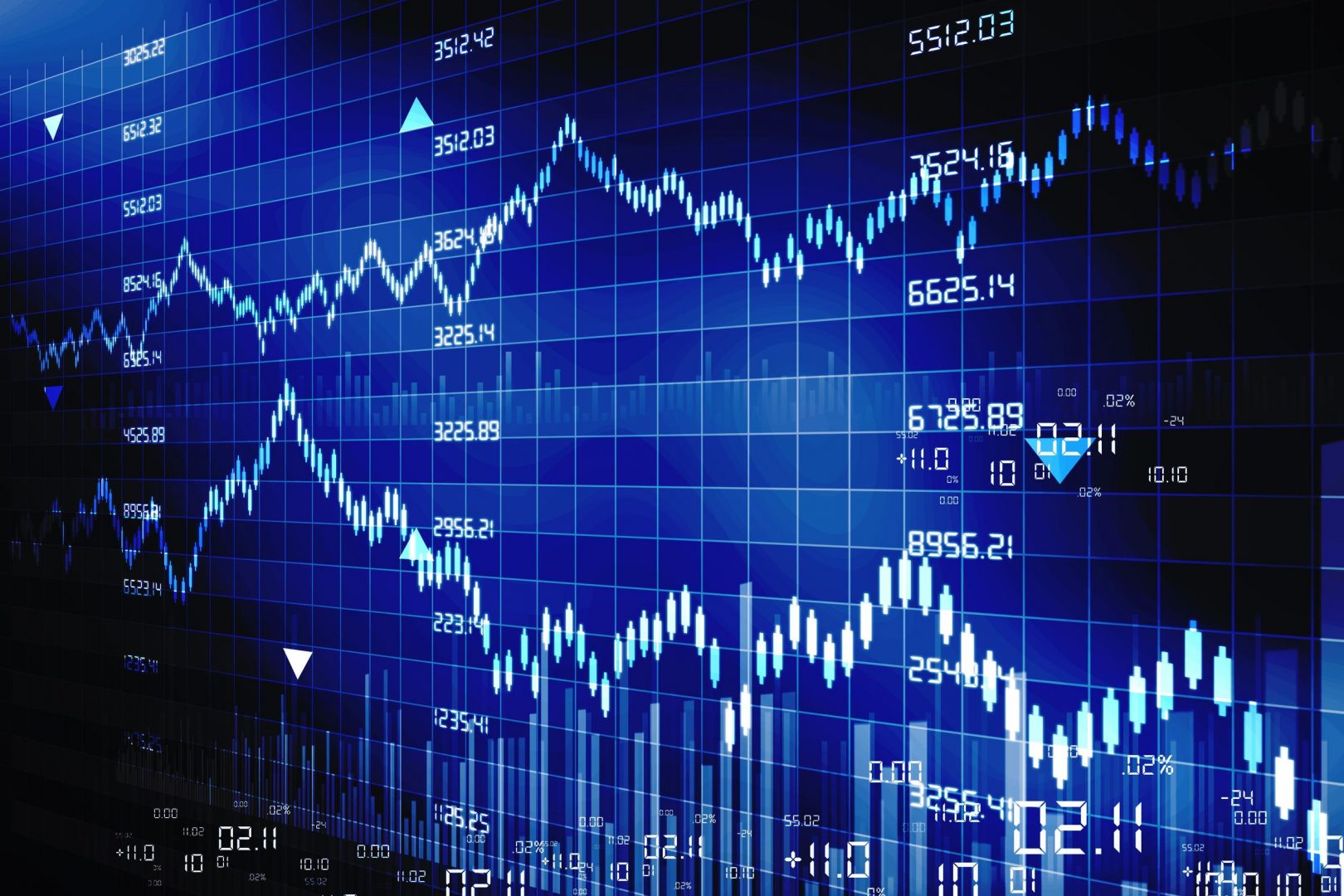 Looking at the highest performances of the 19 Supersectors of the Stoxx 600 index since the beginning of the year, it can be noted that, in addition to the Technology, Basic Resources and Oil & Gas Supersectors, there is also a sector that in the past years has always been poor both in performance and relative strength: the Retail Supersector.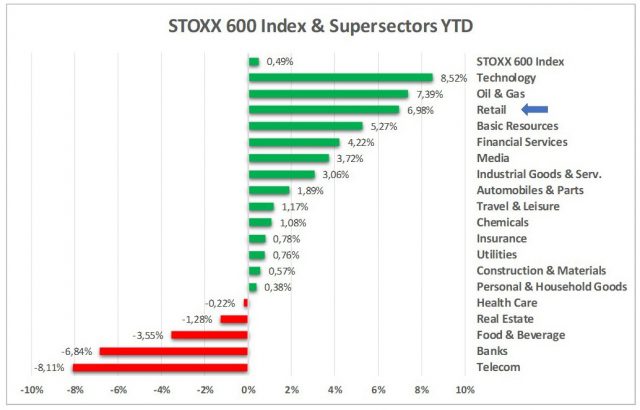 The Relative Strength Ratio of the MSCI World Retailing Index, is a good leading indicator also for the ratio of the European Retail sector (compared with the Stoxx 600 index). In fact if we observe the Relative Strenght Ratio of the World Sector, every time that its ratio up cross its 40 weeks moving average and a new uptrend begins (see vertical green lines in the graph), the same pattern appears after some weeks also in the Relative Strength Ratio of the Stoxx 600 Retail Index.
However, while the pattern is similar, development is much weaker: if we compare the Stoxx 600 Retail Index with the Stoxx 600 Index, it has returned to the same levels of 2008, and at the beginning of 2018 had a reversal: after touching many times the resistance level of its 40-weeks moving average, it has been able to upcross it in mid-April of this year.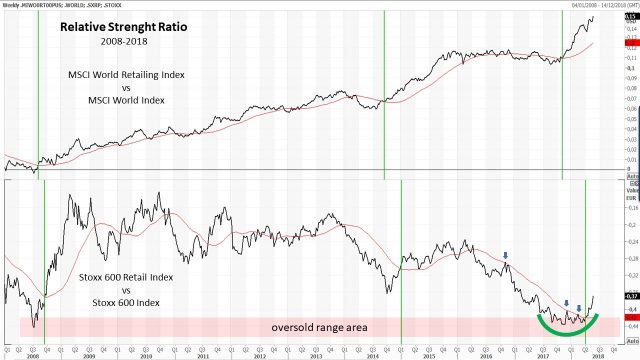 The Index chart looks promising, with a break out of the downtrend line (a) and a strong short term uptrend of the price, confirmed by the overbought condition of the oscillator (b). The price is approaching the 330 resistance level. It would be interesting to stalk this Index for the next periods, to understand if this short term up trend could be the beginning of something more interesting.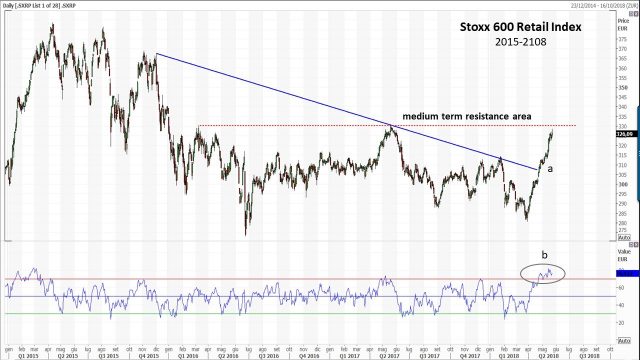 Mario Valentino GUFFANTI CFTe – SAMT Vice President – Swiss Italian Chapter – mario.guffanti@samt-org.ch
Disclaimer: the above article is for general information and educational purposes only. It is not intended to be investment advice. Seek a duly licensed professional for investment advice.