Thyssenkrupp, Tata Steel: big deal for big steel company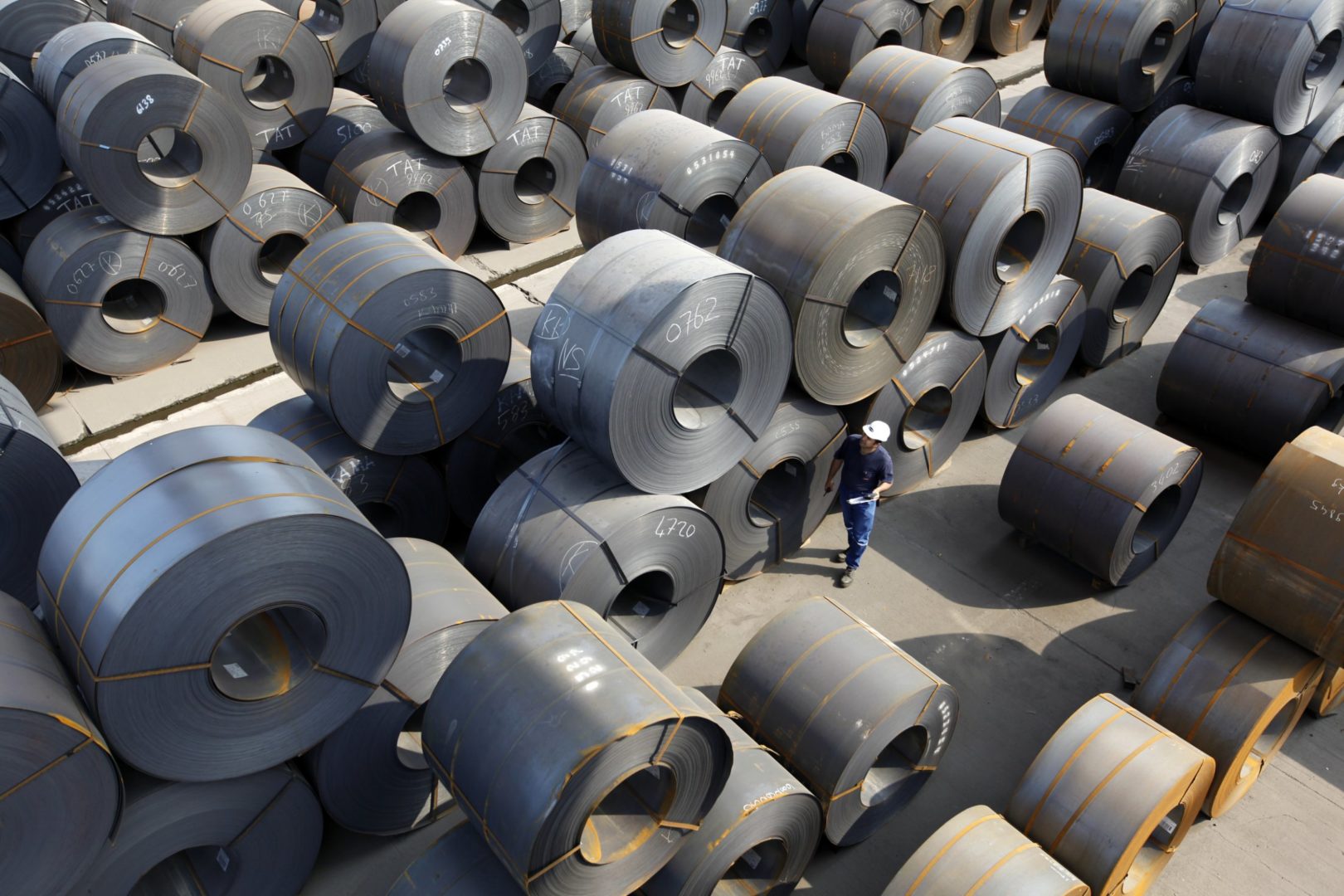 German industrial group Thyssenkrupp signed a joint venture deal on Saturday with Tata Steel, leaving approximately 4,000 jobs at risk across both businesses.
The "50-50 joint venture" agreed by Thyssenkrupp's executive board will make the combination of the two companies' European businesses into the second-largest steel-makers in Europe, behind Arcelormittal.
The final agreement comes after months of negotiations since an initial agreement was announced in September. Both companies hope it will help them respond to challenges in the volatile steel industry, including overcapacity.
Known forthwith as Thyssenkrupp Tata Steel, the firm's headquarters will be based in Amsterdam. Its total workforce of approximately 48,000 employees across 34 sites is expected to generate around €15bn in annual revenues, making cost savings of between €400m and €500m a year.
The companies had previously warned that 4,000 jobs could be lost as a result of the merger, split evenly between the two companies, half from production and half from administration.
Based in the Netherlands, it will be the continent's second-largest steelmaker after ArcelorMittal. It forms the core of Thyssenkrupp CEO Heinrich Hiesinger's plan to turn his steel-to-submarines conglomerate into a technology company.
"The joint venture not only addresses the challenges of the European steel industry," Hiesinger said. "It is the only solution to create significant additional value of around 5 billion euros for both Thyssenkrupp and Tata Steel due to joint synergies which cannot be realized in a stand-alone scenario."
Tata Steel Chairman Natarajan Chandrasekaran, in a separate statement, said the joint venture will create "a strong pan- European steel company that is structurally robust and competitive".
The deal comes as European steel makers face tariffs of 25 percent on their exports to the United States, their biggest market. That might force local market to absorb more volume as a result.
Since the tariffs were announced in late May, shares in European steelmakers ArcelorMittal, Thyssenkrupp, Salzgitter and Voestalpine have lost 8 to 17 percent.
Thyssenkrupp said the deal included "proper compensation" for the gap, which it said was in the mid-triple-digit million- euro range: if the joint venture makes a widely expected initial public offering it would get a bigger share of the proceeds.
Thyssenkrupp said it also secured the right to decide when a listing might take place, adding the joint venture was aiming for a dividend payout in the low-to-mid-triple-digit million- euro range.
The German group also said it now expects annual synergies of 400 million to 500 million euros from the transaction. It said additional synergies were possible through managing capital expenditure and optimising working capital.