US-China tariffs: trade war kicks in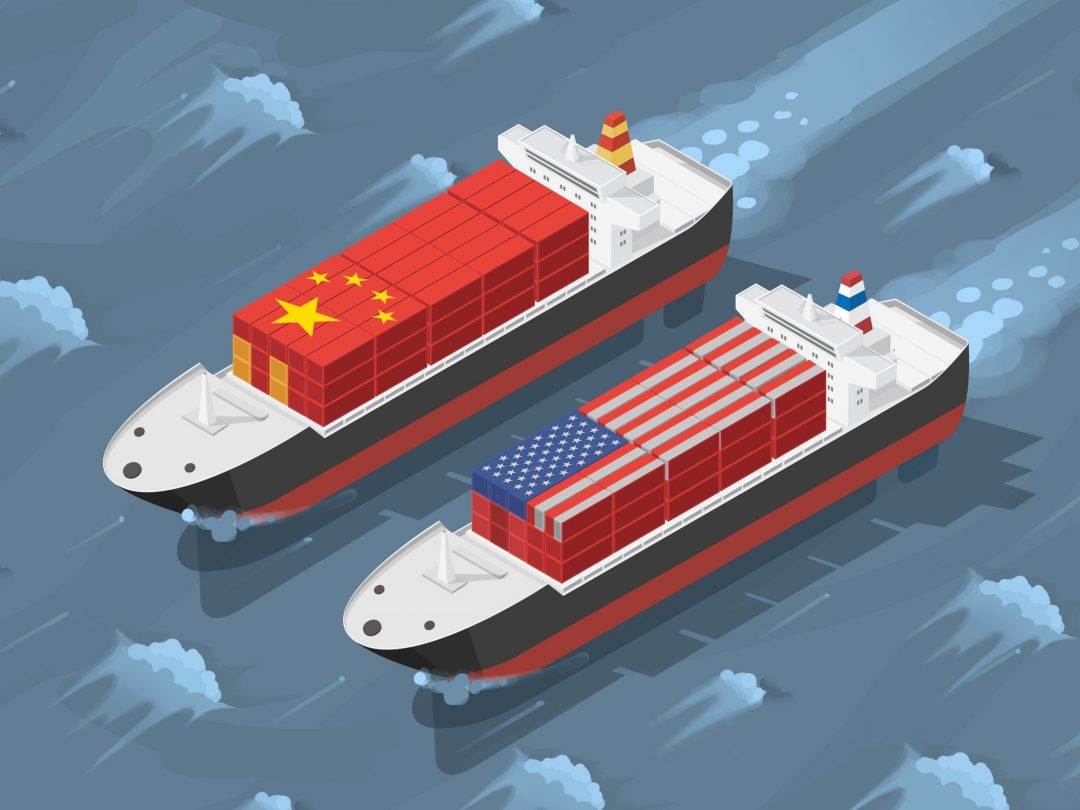 U.S. tariffs on $34 billion in Chinese imports took effect as a deadline passed on Friday, and with Beijing having vowed to respond immediately in kind, the world's two biggest economies took a high-stakes turn toward all-out trade conflict.
China's commerce ministry said in a statement shortly after the deadline passed that it was forced to retaliate, meaning $34 billion worth of imported U.S. goods including autos and agricultural products also faced 25 percent tariffs.
The escalation of the trade war from threat to reality is expected to ripple through global supply chains, raise costs for businesses and consumers and roil global stock markets, which have been volatile in anticipation of a prolonged trade fight between the United States and almost everyone else.
On Thursday, President Trump showed no signs of backing down from his fight, saying aboard Air Force One that the first wave of tariffs on $34 billion in goods would quickly be followed by levies on another $16 billion of Chinese products. And Mr. Trump continued to threaten Beijing with escalating tariffs on as much as $450 billion worth of Chinese goods.
For now, it is unclear how — or whether — the trade war might conclude. Mr. Trump's threats have been met with vows from China to retaliate, a stalemate that will require one side to blink first in order to avoid a protracted fight. With no official talks scheduled between the two countries, and disagreements within the Trump administration about how best to proceed, a quick resolution seems increasingly unlikely.
"At the moment, I don't see how this ends," said Edward Alden, a senior fellow at the Council on Foreign Relations. "This is very much in the president's hands because he's got advisers that seem divided, some substantively, some tactically. I just don't think we've had any clear signs of the resolution he wants."
The Trump administration is waging trade wars on multiple fronts as it imposes tariffs on foreign steel, aluminum, solar panels and washing machines from countries like Canada, Mexico, the European Union and Japan. Yet the tariffs on China, the world's largest manufacturing hub, affect a much larger share of products and a greater percentage of companies that rely on global supply chains, potentially hurting American companies even more than the Chinese firms the Trump administration is targeting.
China is expected to respond with its own tariffs on $34 billion worth of American goods, joining other countries that have retaliated against Mr. Trump's trade measures and bringing the total value of affected American exports to about $75 billion by the end of the week. That is still a small fraction of the $1.55 trillion of goods the United States exported last year, but in some industries, the pain is becoming intense.
Many international companies route their supply chains through China, and American companies may end up feeling the effects of a trade war more keenly than their Chinese competitors. Research by Mary Lovely and Yang Liang of Syracuse University shows that in the field of computer and electronics products, for example, non-Chinese multinational corporations operating in China supply 87 percent of the products that will be affected by tariffs, while Chinese firms send only 13 percent.
A 2011 study by the Federal Reserve Bank of San Francisco showed that, for every dollar spent on an item labeled "Made in China," 55 cents went for services produced in the United States.