SNB will wait to raise interest rates, Bloomberg survey says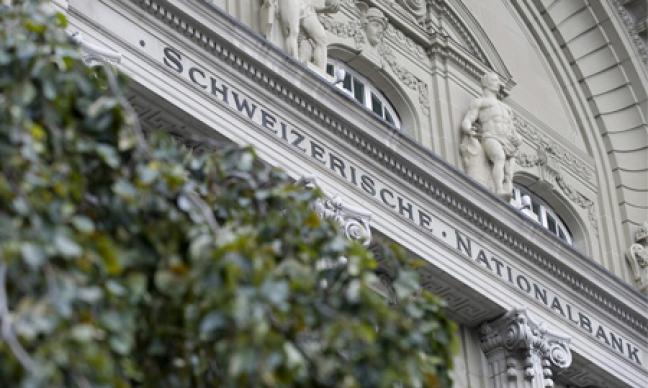 A latest Bloomberg survey shows economists expect Swiss National Bank (SNB) to raise rates only after the European Central Bank (ECB) begins tightening cycles. Thus, SNB is not seen raising rates before the fourth quarter of 2019.
In their first take since the SNB's December policy meeting, when the central bank adjusted its forecasts, economists still see Switzerland's deposit rate staying at a rock-bottom minus 0.75 percent until late 2019. A 25-basis point tightening is predicted in fourth-quarter 2019, with another in the first three months of the following year.
The SNB's December projections showed price growth breaching its 2 percent limit in the third quarter of 2020, though President Thomas Jordan said at the time it was "very early" to talk about policy normalization. That's partly because a more hawkish stance could boost Switzerland's currency, weighing on inflation.
"Even an indication by the SNB that they might soon change policy could already boost the Swiss franc enough to do the job" and preclude the need for a hike, said Timo Klein, senior economist at IHS Global Insight in Frankfurt.
Even so, some interpreted the December forecast as an initial step toward unwinding its policy measures. Setting the stage for any such action is the fact that the euro area is in the midst of an economic upswing — the ECB is expected to lift its deposit rate in the second quarter of 2019 — and the franc has dropped 6 percent against the euro in the past six months.