UBS: very challenging quarter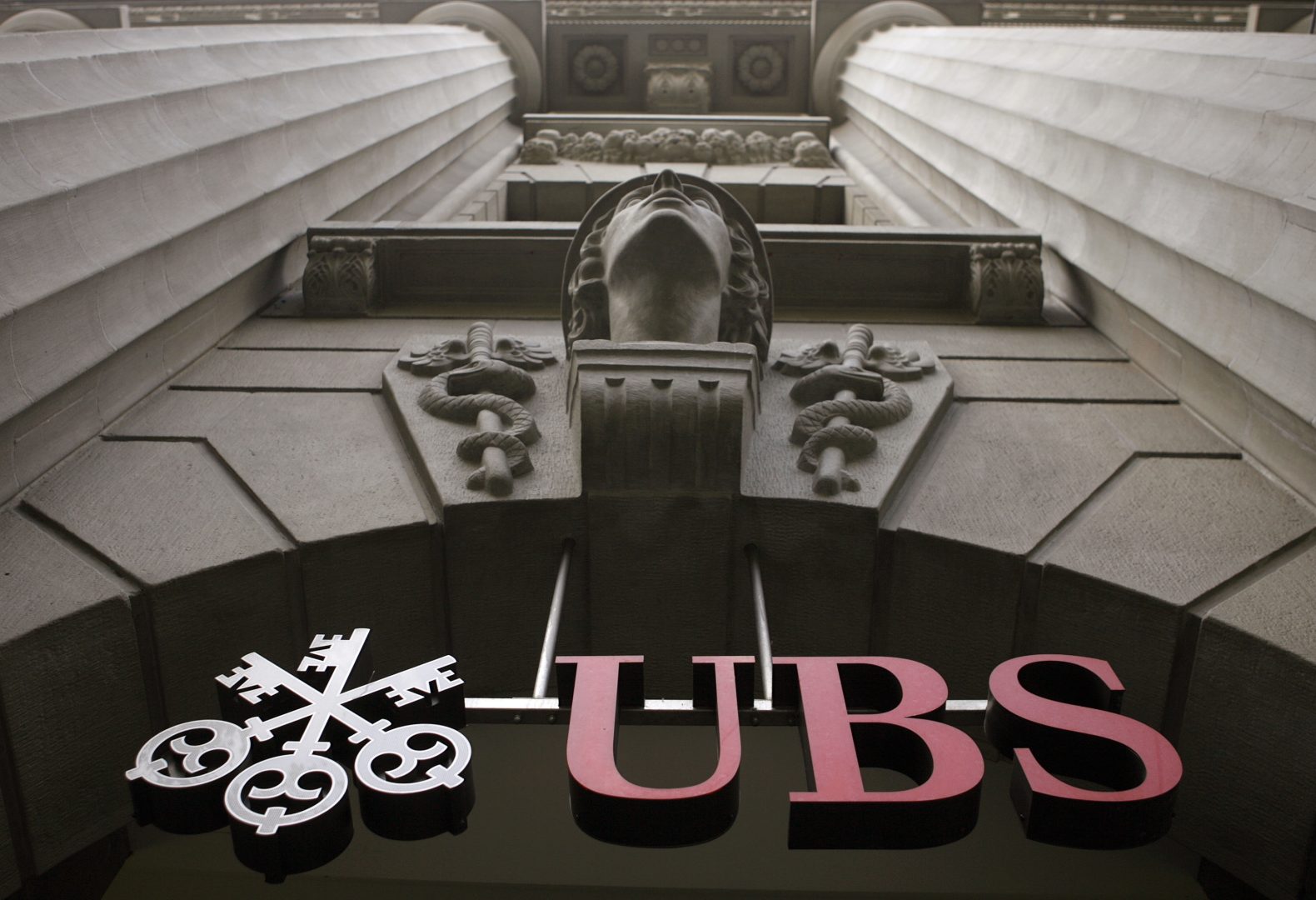 UBS posted a drop in first-quarter pre-tax profit on Thursday amid "challenging" market conditions.
Reported pre-tax profit at the bank declined by 26% from the same period a year ago to $1.55bn, while adjusted pre-tax profit fell 21% to $1.58bn. Meanwhile, net profit attributable to shareholders slid 27% on the year to $1.14bn, but was above expectations of around $900m.
Group revenue declined 12% during the quarter to $7.2bn.
Adjusted pre-tax profit in the global wealth management arm was down 21% to $873m, while profit at the investment bank tumbled 64% at $221m. UBS said this was caused by the challenging trading environment, mainly in Europe and Asia. On the upside, however, the personal and corporate banking division saw profit rise 8% to CHF389m and the asset management business saw profit edge up 2% to $109m.
Revenue from equities fell 22% to $883m, reflecting reduced client activity amid "challenging" market conditions and lower market volatility,
Sergio Ermotti, the group's chief executive officer, told CNBC Thursday that it was a "very challenging quarter" but he was "pleased" with the resilience of the results, nonetheless.
Speaking to CNBC's Joumanna Bercetche, Ermotti also said the bank outperformed in 2018 and this would have accentuated the 64% drop in profits at the investment banking unit. "Last year, we outperformed all our peers across the board, and therefore the year-on-year comparison is quite challenging to us," he said.
Despite a tough start in 2019, UBS expects economic growth and market performance to recover and stabilize in the coming months. "We are likely to benefit from this environment … Higher invested assets are expected to lead to an increase in recurring revenues in Global Wealth Management and Asset Management, compared with the first quarter of 2019," the bank said in a statement.
Ermotti confirmed to CNBC Thursday that the Swiss bank aims to repurchase up to $1 billion in shares this year, as announced at the end of 2018.
Media reports have suggested this week that UBS is in talks with the asset management division of Deutsche Bank about a potential merger. Ermotti told CNBC that he would not comment on the reports.
"We don't comment on rumors. I think our asset management business has been going through a huge transformation, it's very successful in its business areas … it's no surprise that there are rumors around the asset management industry, but we don't comment on specific rumors," he said.